A bunch of determined students from Edinburgh organised a successful Marathon
The Meadows Marathon is a student-led charity event taking Edinburgh by storm. Not even Covid-19 can get in their way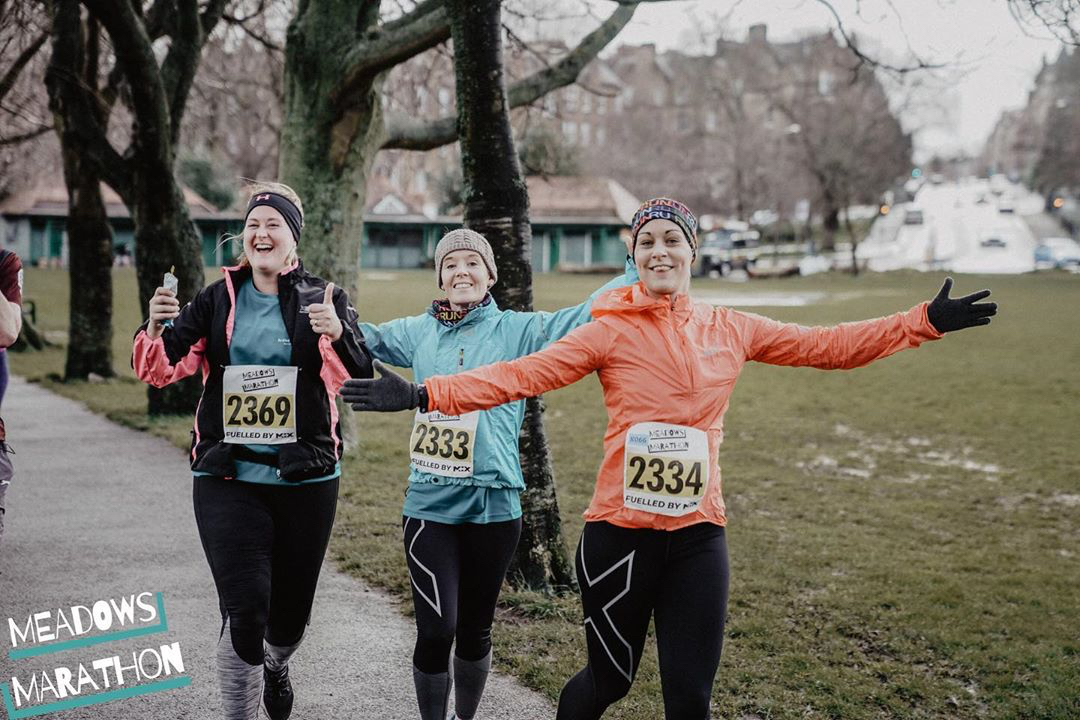 by My Finish Line
The Meadows Marathon is a Marathon with a difference. It is a student-led charity event and consists of 4 races: 5K, 10K, Half Marathon and Full Marathon. Since its inception in 2007, the event has raised more than £210,000. Placed at the start of the marathon season, it is the perfect event to get inspired, get fit, run with friends, and raise money for charity.
The Marathon's fundraising scheme means the money raised by participants goes to RAG's chosen charities. Edinburgh RAG (Edinburgh Raising and Giving) are a group of Edinburgh students from all over the city interested in raising as much money as possible for charitable causes. The Meadows Marathon team in collaboration with RAG and ESCA (Edinburgh Students' Charities Appeal) pride themselves on welcoming runners both from the local community and across the UK. The event foresees a policy that no-one should be excluded, and given the circumstances with Covid-19, the virtual event will help with the diversity of participants of all ages and abilities partaking in the event.
This year's chosen charities are: Saheliya, Rainforest Trust and When You Wish Upon a Star.
This year the Meadows Marathon team are offering fundraising incentives where participants who raise the most money for charity through their Race Nation page will be awarded £150 (1st), £100 (2nd) and £50 (3rd) to go to their chosen charity. In addition, each participant gets a Race Nation fundraising page where they can personally raise funds for any charity. Whilst raising money for charity is at the forefront of our planning process, the Meadows Marathon aspires to make this year's event the most diverse and sustainable to date.
The Meadows Marathon Coordinator Ana Blinstrubaite said: "The Meadows Marathon committee consists of some of the brightest, bravest students from Edinburgh Napier University, University of Edinburgh and Queen Margaret University. Covid-19 has brought on challenges we never expected, but the team are working very hard to adapt to the current situation. I am confident that the team will do their absolute best to make this event happen!"
The Meadows Marathon will host its first ever virtual event, and it will take place on the 20th and 21st March 2021.
You can sign up here