Dafydd James - Hafal / Noah's Ark Charities January Marathon Challenge
Rugby Star Takes On Inspiring Charity Marathon-per-Day Effort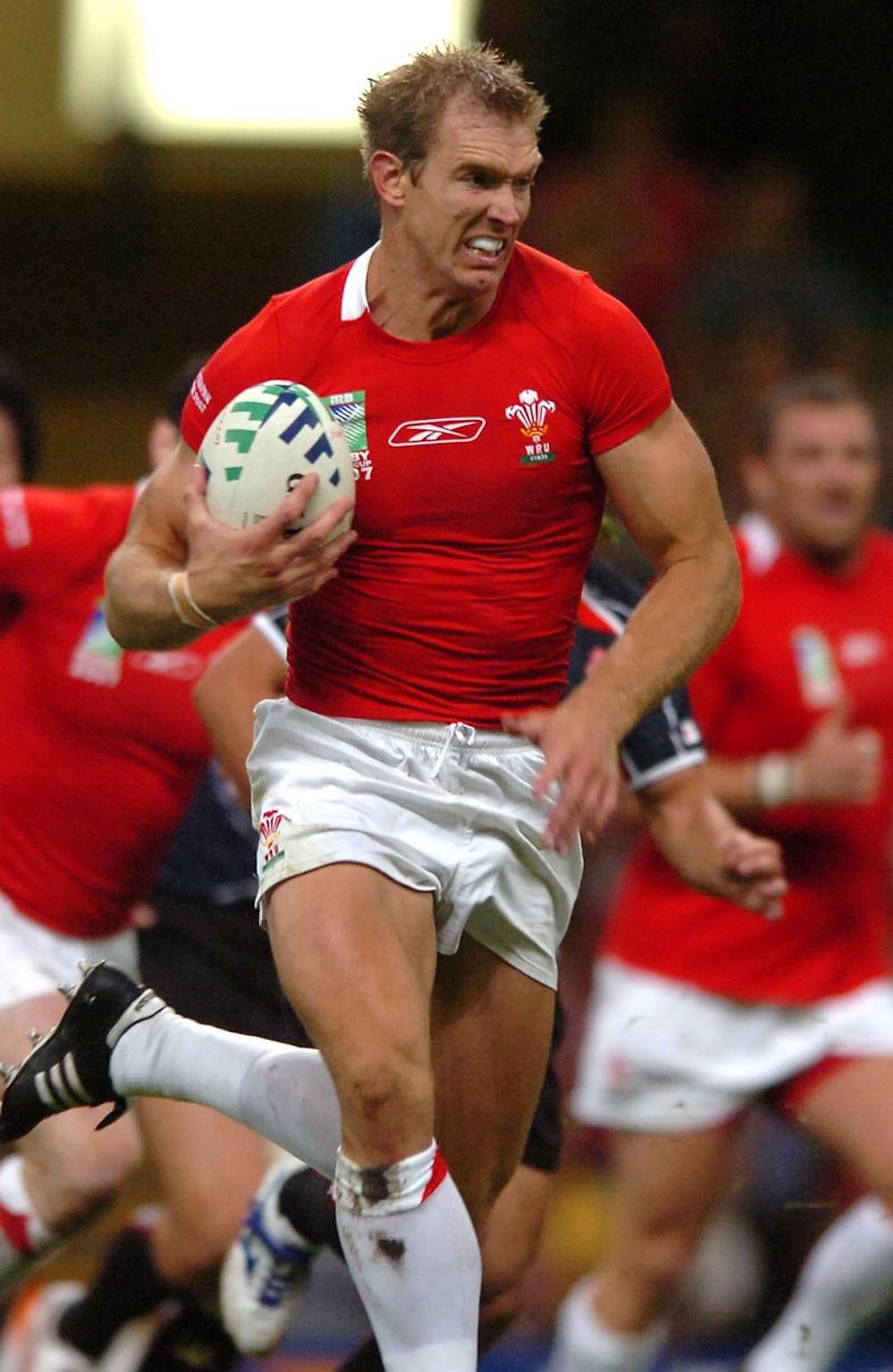 by My Finish Line
Two of the most worthy charities in the UK – Hafal Mental Illness Support and Noah's Ark Childrens Hospital -are this January the beneficiaries of a rather mind-blowing charity marathon challenge by one of British rugby's most famous players, Dafydd James. Former British and Irish Lions, Wales, Llanelli and Harlequins star James will complete an eye-wateringly inspiring marathon every day during January either through running, cycling or rowing. We catch up with Dafydd six days in.
What inspired you to take part in such an arduous event?
The past year has been a challenge for most people with the Covid pandemic, and it has brought into sharp focus also that the reality for many people is that life brings its own tough challenges and that we all could do with helping each other a little more. These two charities are close to my heart and I wanted to do something to help bring awareness, and also raise funds for great causes.
But a marathon every day…?
Since retiring from rugby I have been assiduous in keeping myself fit, as I know the pitfalls that potentially can occur post-career from a health point of view when you go from training hard every day to not having such a strong reason to train hard every day, but the benefits both physically and mentally of keeping in shape have always been crystal clear for me personally. I felt I needed to do something to place myself outside of my own comfort zone, and the distance of 42km (a marathon) was a challenging concept not only from an endurance point of view but also from a recovery and discipline aspect.
How are you finding it so far?
I have enjoyed the first few days immensely. I have split the workload over the three disciplines relatively evenly so far, but I am more than aware that a point will come very soon where the recovery from the effort itself will take longer and will impact on my ability to perform the next day. Clocking off the distances is a process that I am enjoying, but the amount of workload is building and my muscles are getting sore even this early into the process. I am hoping to learn a lot about myself through the experience also – I am purposefully attempting to place my body in a position physically that I have not been before in order to see how I respond to different challenges and stimuli. Being in a mentally and physically unchartered territory is something that awaits me and I am looking forward to the challenge.
What are the disciplinary aspects of the physical task that you mentioned. Can you elaborate?
I know if I over-exert on good days, or forget to refuel or sleep properly one day, this will catch up with me down the line. I have drawn up a skeleton plan that I aim to stick to, but I am pragmatic enough to know that I will need to be relatively flexible with this if and when the going gets very tough in a few weeks. Despite having a good background in tough training regimen as well as being an accredited coach myself, I found that sitting down and drawing up a plan like this for me, knowing my own strengths and limitations, was difficult since I have no prior experience in what is essentially an ultra-endurance experience. I think I will probably learn more retrospectively looking back on what – hopefully - will be a successful challenge at the end of January, than any information or guidance any pre-conceived plan could give me.
What were your points of reference regarding planning for this challenge?
I spoke with many endurance athletes and also a few people who had completed tough physical and mental challenges themselves. The one word that kept cropping up was the word "resilience". Whether people are Ironman finishers, Marathon des Sables competitors or anything of that type, the temptation of succumbing to the voice inside the head questioning the rationale of continuing on when the pain hits is one that needs to be addressed and not ignored. I do enjoy physical challenges, but this one was chosen with the distinct possibility of there being an open-ended chance on whether I would be able to complete it either from an injury or over-use perspective, or from merely a performance perspective, and that is something that excites me and drives me forward. Not knowing whether I will finish it is a motivation to attempt to do exactly that.
You can follow Dafydd's challenge on Instagram at @dafydd_james_official