Excerpt from 'Our Race: The Untold Story of an All-Time Sporting Shock'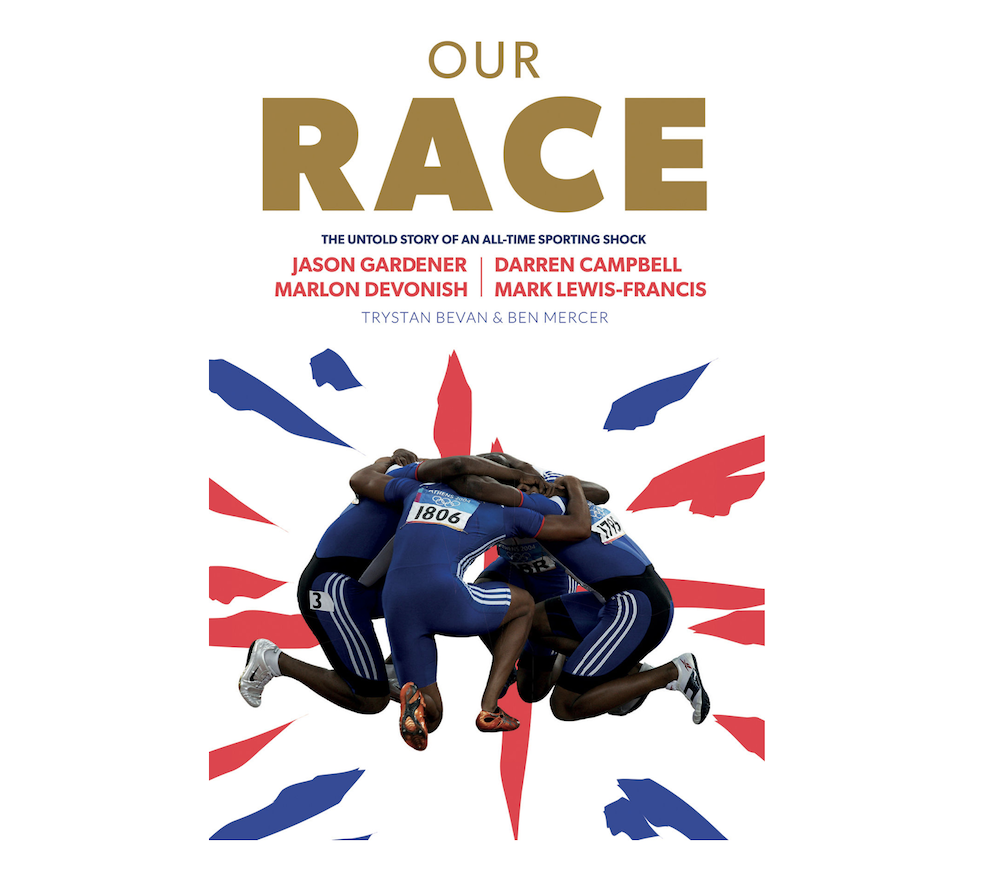 by MY Finish Line
In early 2004, the GB Relay squad didn't worry too much about the sexy and modern performance fads that were all the rage at the time. The team had historically been a place where athletes were, above all else, comfortable.
There had been few repercussions for lateness or tardiness and the meetings and practices themselves had a slightly 'feet up and smile' atmosphere as opposed to the drive and focus that typified each athlete's individual sessions. There was always lots of banter and leg-pulling in such a high testosterone environment but their horseplay wasn't grounded in a dynasty of champions or a legacy of success.
Athletes within the British relay team sometimes had a misplaced gold-medal mentality even when failing to get out of the semi-finals. The mocking and chat could be ruthless and if an athlete failed to hold their own socially, they would sometimes wither away. While often cruel, the off-track repartee built resilience and strong spines as much as the experiences on-track. After all, once you were in the holding pen prior to the race at the Olympic Games, the other teams were going to climb into you.
Yet this was all wrong.
As most successful sportspeople know, the ones with the most to shout about are often the ones that raise their voices the least. Bravado can mask insecurity. In sport, whether as an athlete or a coach, a supremely confident front can stem from an inadequacy of self-awareness, achievement or conviction.
The team had to be built on a confidence that had its root in the certainty of its own performance, not who was the wittiest or who demonstrated the strongest alpha presence. The days of using a façade of strength and arrogance needed to be consigned to history for the relay team to thrive.