Guest Blog - Ben Mercer
Rugby Player and Bestselling Author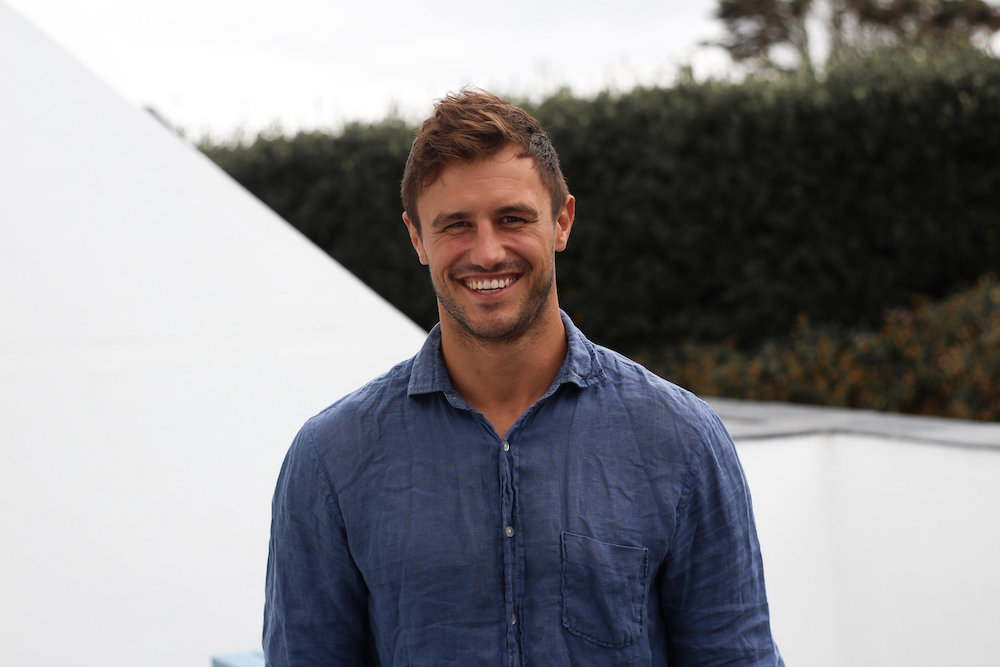 by My Finish Line
Joining us on this blog is former professional rugby player and author of 'Fringes: Life on The Edge of Professional Rugby', Ben Mercer
YOU PLAYED PROFESSIONALLY IN WHAT MUST BE ONE OF THE MOST UNCOMPROMISING SPORTING LANDSCAPES IN THE WORLD (FRENCH PROFESSIONAL LEAGUE). WHAT WAS IT LIKE?
In the French lower divisions, it's hard to know what to expect. Some weeks you'd play in a park against amateurs, others you'd play in full grounds with brass bands against teams full of ex-internationals and France 7s representatives. We played a team in deepest wine country who had a few former Melbourne Rebels academy players, a team from Pro D2 who ceased to exist mid-season, a team with an enormous, unfinished stadium with an electric Tongan winger and another with a 40 year old former Toulon fly half who kicked us off the park. The players are massive, the officiating erratic, some of rugby's more violent customs still exist and the play varies from stodgy to sublime. It's wild.
YOU HAVE BEEN RETIRED FOR A FEW YEARS FROM PROFESSIONAL RUGBY. DO YOU STILL KEEP FIT?
I do still keep fit. I've worked remotely for the past couple of years so I use exercise and movement to structure my day. I knock out a few press ups straight out of bed, have a cold shower and usually don't eat till lunchtime. I walk a lot, if I'm in London I'll get around on a bike and I round my day off with some sort of training. Since retiring from rugby I've enjoyed being able to experiment with new things like kettlebells, calisthenics and barre. I surf, swim and play touch rugby whenever I get an opportunity and while I don't really track anything, I try to keep challenging myself.
WHAT ARE YOUR PRIMARY MOTIVATIONAL DRIVERS IN ORDER TO KEEP TRAINING?
I think exercise is part of who I am. I believe that working on your health and committing to doing any exercise is a great service and shows that you care, both for yourself and the world around you. I just feel better when I've trained and I love the feeling of being in the water, whether that's in the pool or the sea. I'm also very aware of the aesthetic benefits of training - there's definitely a vanity element!
DO YOU USE ANY WEARABLE TECHNOLOGIES IN YOUR TRAINING?
I don't train with wearables. During the pandemic I've done some longer walks and runs and I've usually had my phone with me which tracks some basic metrics, even if I've mostly had it for the maps and podcasts! I participated in a food study which had me wearing a blood sugar monitor and logging all of my meals for a couple of weeks to see my responses to certain foods which was quite interesting, even if the results weren't that surprising.
YOU ARE INVOLVED WITH LAPS. TELL OUR MEMBERS A LITTLE ABOUT LAPS
LAPS is an online careers resource that helps pro athletes prepare for a career after sport, wherever they are in their journey. I'm the Head of Content so have a bit of a hand in everything we put out, whether that's blog and social posts, video interviews or workshops we deliver to teams and other organisations. Athletes make great employees, usually just needing some experience or specific skills to ally to the personal characteristics like resilience and work ethic that got them into professional sport. If you're interested, just give me a shout.
WRITING ABOUT SPORT MUST BE A TIME-CONSUMING PRACTICE AS WELL AS ONE WHICH INVOLVES DISCIPLINE AND FORCING YOURSELF TO COMMIT WHEN YOU AREN'T IN THE MOOD. HAS YOUR BACKGROUND IN ELITE SPORT HELPED YOU IN THIS DO YOU BELIEVE?
Yes I think it's definitely helped. For my first book Fringes - Life on the Edge of Professional Rugby, I analysed the best examples in my genre the same way I used to look at good players in my position, particularly to help with the structure of the book. I committed to a system, making notes immediately so I wouldn't forget and transferring them to a document later where I wrote a minimum of 500 words every day, whether I felt like it or not, similar to committing to a physical conditioning program. In sport, nothing is for certain and you can say anything you like before the game but if you don't follow through you look like an idiot. Once I publicly committed to the book I gave it everything I had, even with very little encouragement and no guaranteed outcome!
Thank you Ben! You can follow Ben at @wherebenmercer2