GUEST BLOG -KELLY SOTHERTON MBE
A Q & A WITH ONE OF THE UK'S FINEST EVER ATHLETES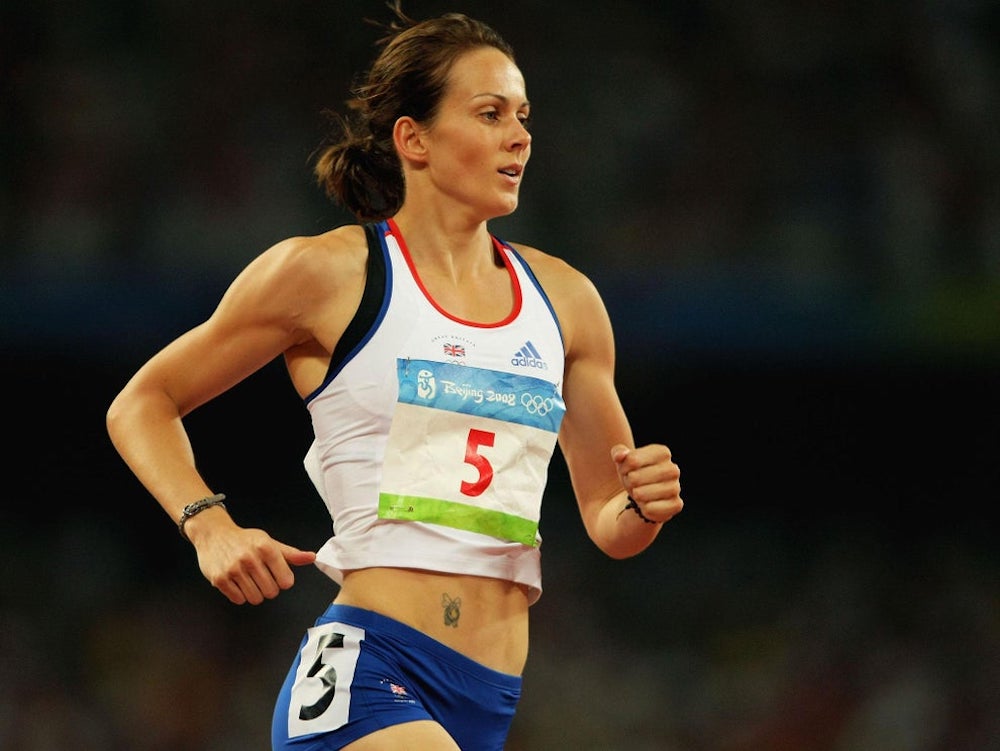 by MY FINISH LINE
Triple Olympic Medalist (Heptathlon and 4 x 400m relay, Athens 2004 & Beijing 2008), World Championship Medalist, World and European Indoor Medalist, Commonwealth champion, MBE, public speaker and media personality, Team Leader for England's 2022 Commonwealth Games, and performance coach to some of the UK's top sports teams Kelly Sotherton MBE joins us for this month's guest blog. We hope to get some amazing insight and some nuggets of information from one of the world's best athletes ever.
Heptathlon must be one of the most arduous and difficult physical and mental tests in Track and Field. What initially drew you to the event?
I was always interested in many sports, and enjoyed playing multiple sports based on skill as well as speed and strength. The Heptathlon gave me an avenue to be able to express those interests as a career. It also provided me with a challenge because unlike other events, you couldn't just have a one-off good or bad event, you had to maintain your concentration through seven events over two days. The strategic appeal of balancing the weaker and stronger events always made it interesting.
What aspects of training and preparation did you enjoy the most when competing at the highest level?
I enjoyed the power-based aspects such as the jumping and the plyometrics. I always had a good power to weight ratio, so therefore it gave me the ability to put my foot down and turn it into something. Staying fit, fast and supple required a constant upkeep of doing drills, training hard, and mobilisation but as any athlete will tell you the feeling that you get when travelling at speed is unsurpassed
What was the balance like between staying healthy and injury-free and chasing elevated levels of performance like for you as a Heptathlete?
The heptathlon is an event where every training session has the potential to trip you up when it comes to injury, be that a mis-timed high jump, a muscle tear in a sprint, or a repetition-based injury based on the amount of volume of the various activities within the event itself. Staying healthy was therefore at the forefront of my mind as much as looking to push myself through performances
Now that you are one of the most sought-after performance experts in the UK, do you take any of the principles that you applied as an athlete into your coaching?
Discipline, focus and fun need to be factored into sport if you take it seriously enough that you want to strive to be the best and win titles. Some athletes, or team sport players, thrive on the dedication and the disciplinary side of training, whereas others are simply very good at what brings them enjoyment and fun. Ultimately it is the balance between being monastic in your approach and remembering what drew you to the sport in the first place. As a coach, getting to know the individual is crucial, and that can often take time, but understanding their motivations and what drives them is vital.
Working with the likes of Wasps Rugby, Warwickshire Cricket - and you are known for your love of Arsenal Football Club – you obviously have a strong understanding of the needs of team sports. How important is speed, endurance and athletic ability in team sport?
It is becoming more of a generally accepted fact now that the best sportspeople are also coincidentally very good at the physical aspects. Messi is very quick off the mark. Ronaldo's work rate is exemplary. With rugby, you only have to see that the demands of the sport now require even 120kg forwards to run 6-7km in games and some of the quicker, more powerful athletes can explode off the mark and change direction instantaneously. Ironically, I think heptathlon training principles of power, speed and repeatability cross over to team sport training now because of the way those sports have developed in what is required physically.
Thank you for your time and your insight, Kelly.
You can follow Kelly on @KellySotherton (Twitter) and kellysotherton (Instagram)