Guest Blog – Marlon Devonish OBE, OLY
One of the UK's best ever athletes writes for us exclusively....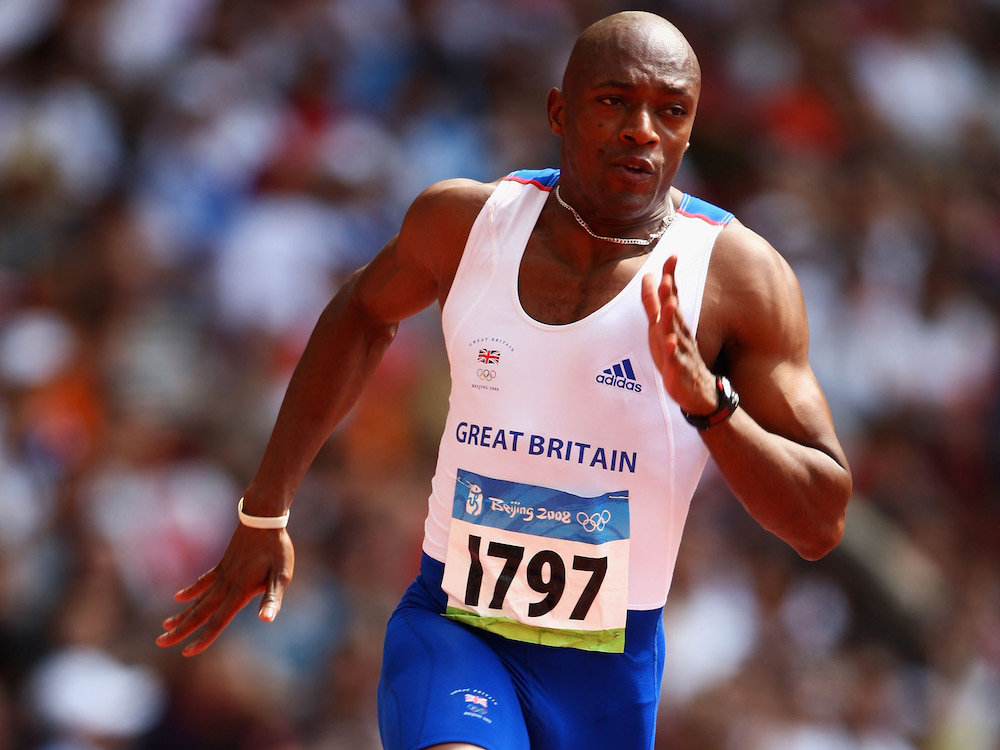 by Marlon Devonish OBE OLY
Success can take many forms in sport. It often depends on your motivation, your interests and your ambition. I have been lucky enough to experience the highest highs that sport has to offer, but standing on the rostrum listening to the national anthem with an Olympic gold medal hanging around my neck wasn't the only form of success that sport bestowed on me. It just so happened that the path ultimately took me there.
Kirby Corner Road in West Coventry was where my own personal journey in track and field began. I ran the same reps on the same tracks under the same dimly-lit floodlights in the same driving rain that you all do, enjoying the same camaraderie that came at the end of sessions knowing that when the last rep was done that a good session was in the bank. Each session brought its own measure of success. The satisfaction of hitting certain times, of lifting certain weights, or even finishing challenging sessions brought their rewards. Muhammad Ali once said that he won his fights far away in the distance before he danced under the lights, and that is a sentiment that can be empathised with everyone who is training for their first 5k run or preparing for an Olympic final. It is often in the sweat and toil amongst friends behind the scenes that the greatest victories are won, and the widest smiles to be seen.
Running on the track was my occupation as an athlete, something to be taken very seriously, but there was also a combination between being appropriately stern and having fun. This was true also for the various training groups that I was involved with in Coventry and London. Having started the sport very late, (I was in my mid (16) teens by the time I joined Coventry Godiva Harriers) I realised that an earnest quest to improve was often the reason that people donned their trainers and exposed themselves to the wind and rain outside with just a watch and the sound of their own breath as company in the first place. Most athletes know that there is something pure and strong in trying to go on a personal journey through endurance, speed or distance; which is why a compelling mutual respect exists between endurance athletes and track athletes. As you lay on the track (or the road/field) breathless and full of perspiration at the end of a training session there is an unsaid acknowledgment of respect that exists between training partners, an unshakeable bond borne through effort. This feeling transcends just the satisfaction of achieving your own personal milestone – it is a shared experience, which can be as addictive as the endorphin hit that we get after we recover from a hard effort.
It is no coincidence that in sports that require significant amounts of hard effort, group cultures form. CrossFit gyms are popular worldwide, running clubs and events such as Park Runs are growing exponentially, and one of the greatest sporting success stories of the past decade surely has to be the amount of social cycling pelatons we see on our roads these days. Sporting communities are forming – and thriving – around the shared experience of the communal effort. It is great to see, for it is truly the same reason for being as the Olympic Games themselves – which is to bring people together through sport.
One of the proudest part of my own journey as an athlete was the fact that despite intense rivalries occurring on and off the track, and individual glories coming often at the expense of many of my contemporaries and peers' own personal dreams, I won an Olympic gold and also European and Commonwealth golds as part of a team. The shared experience of winning with others, or even just performing with others, brought so much personal satisfaction. The feeling of being part of a community of achievers, however small, magnified the experience.