Guest Blog with Gail Emms MBE
We catch up with World Champion and Olympic Medallist Gail Emms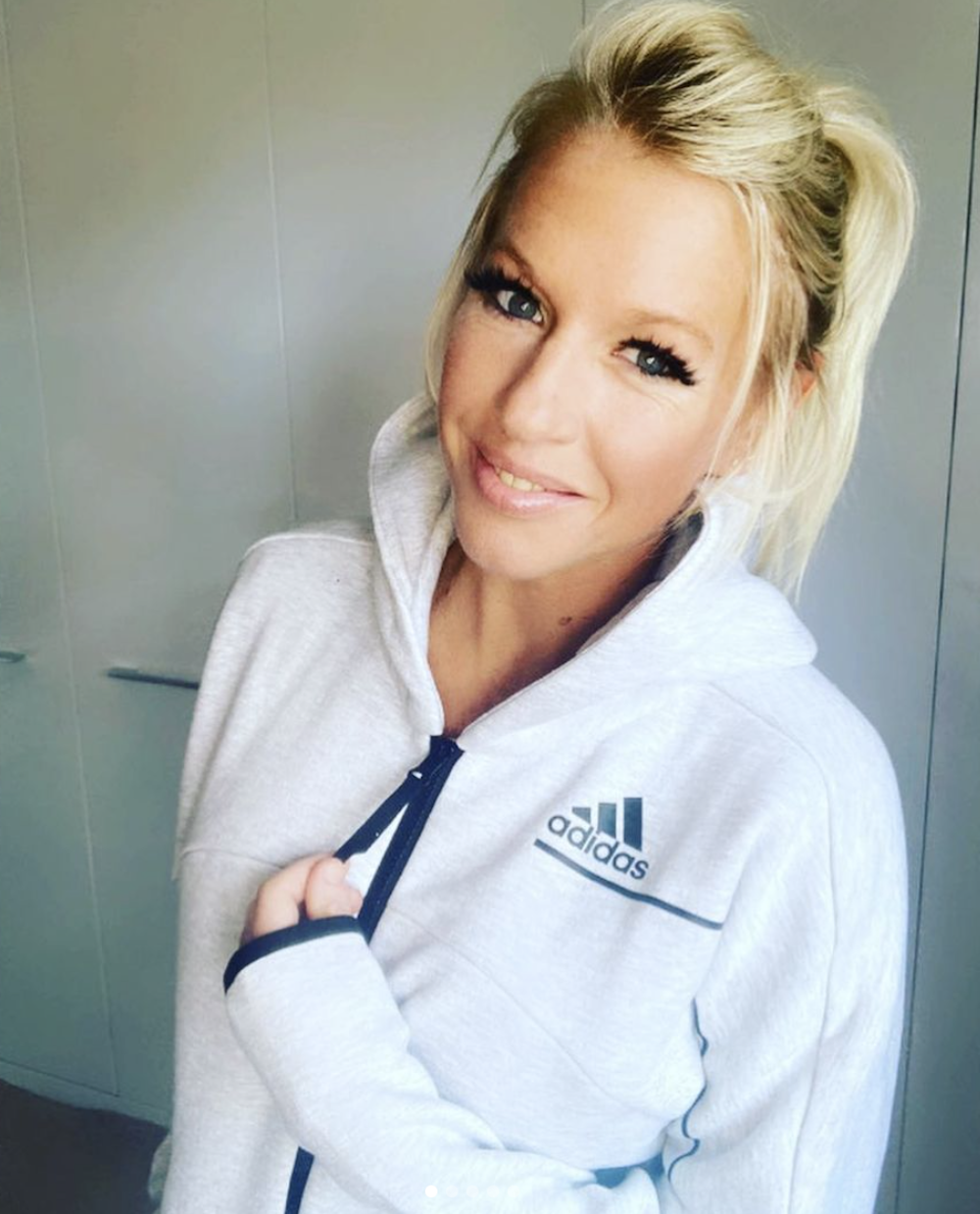 by My Finish Line
Ok. Time to take a deep breath as both writer and reader before being physically capable of writing or reading the achievements of our guest Q&A this month. Our guest is World Champion, Olympic Silver Medallist, Double Commonwealth Champion, Double European Champion, motivational speaker, ambassador, TV presenter, MBE, mum, and exceptionally articulate, intelligent and bouncing ball of fun and energy Gail Emms. One of the world's best ever badminton players, she succeeded at a time when the UK was not that prevalent at the sport and during a relatively lean time for British Olympic athletes. Even now years later she still gets recognised as "that badminton girl" while walking down the street, even having people giving her the arm wiggle synonymous with hitting a shuttlecock!
What inspires you to keep fit and work out?
I have many reasons to keep fit if I am being honest. Vanity is one reason – I unashamedly want to try and look as good as I can and fit into nice clothes, and it reinforces to me the physical and mental aspects of feeling good. I get the same endorphins and sense of achievement as others after training, which is fantastic for mental health. I am the mum of two young boys and I want them to be able to see strong women as role models, and I also need energy in order to be able to keep up with them.
What is your preferred type of training?
I believe in training which not only aligns, but suits your personality type. I believe I need variation so every week I will try and do as many different things as I can. I am a big believer in having training interventions that are individualised to each person and that fit in with their traits as people. I find that I am quite strong when it comes to legs, so naturally I gravitate to things that I am good at such as circuits, squats, jumps etc. I don't think it is a bad thing staying with what you like and enjoying the feeling of performing what you are good at.
We have interviewed many Olympic Medallists whose own personal enjoyment of sport became a crucial part of their success. Tell us about your own personal journey.
If I am being honest, I wasn't technically or artistically the best badminton player. I enjoyed the drive and the feistiness of competition, which I thrived upon. Many of my peers were better technical players than I – I was never a Federer-type player with the style and panache, I was a tenaciously fierce competitor and never knew when I was beaten, a personality trait which helped overcompensate any stylistics shortcomings. Sport was something I took only seriously because I was very competitive, and I loved winning.
You are currently involved with many projects associated with training - tell us a little about what you are doing and the benefits you feel from the associations.
I'm currently 43, and I want to keep as fit as I can, and recently I have started working with Professor Greg Whyte who is a leading voice in nutrition and sport performance with active collagen. I get a bit of arthritis in my wrist and shoulder from my thousands of hours of badminton playing when I was younger, and also as we get older it is a little harder to recover and regenerate each day. I also use Ketones and red-light therapy which I find have significant benefits as far as keeping energised and focused, which as a hard-training mother of two is definitely necessary. I find myself in a position where I am lucky enough to get many brands approaching me to be an ambassador, but having come from elite sport myself find it important to send the right message and I purposefully avoid any diet products for that reason.
Do you measure your training these days and set goals for yourself?
Going back to the personality-driven aspects behind training, I find that I train on feelings. I am always on the lookout for things that make me feel good (or not) and that I enjoy (or not) and this guides my choices when it comes to training also. Some days I enjoy bashing the boxing bags whereas others I will happily coast and float along on long training runs. I do use Strava and log things now and again but I find that often the data driven aspect makes me happy when I succeed and annoyed when I don't.
As a mum of 2, how has training been during lockdown?
Because I chase variation in my training, lockdown has been hard. I like swimming, boxing, circuits, running, and I don't find that I can see my house as a gym. My home is my home, with a kitchen, lounge and bathroom – not somewhere I train! Running and cycling aren't exactly my two favourite forms of training but for physical and mental health I just get out there and do it at the moment.
Thanks Gail – hugely appreciate your time and your thoughts.
You can follow Gail on Twitter and Instagram: @gailemms