Guest Profile - Leigh Halfpenny
Dedication - Drive - Devotion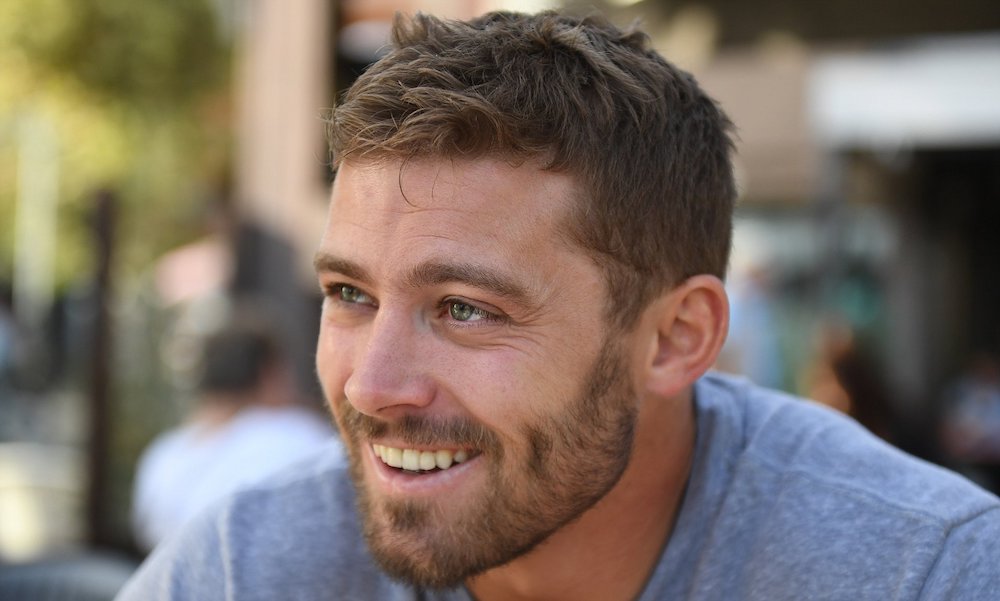 by My Finish Line
Following in the footsteps of such sporting luminaries as British & Irish Lion James Haskell and Olympic Sprint Champion Marlon Devonish, we have an extra special feature for this blog featuring one of the most prolific, famous and celebrated rugby players Wales has ever produced – Leigh Halfpenny. Famous for being one of the most successful sporting figures in the UK, with a staggering 3 British and Irish Lions tours, 2 European Cup Wins, 3 Grand Slams, 4 Six Nations Championships and 4 Triple Crowns, he is also highly regarded as one of the most dedicated, driven and well liked personalities in sport. His story is one of sheer willpower aligning with talent.
The drive to achieve burns brightly within most people when they have a goal in life. That goal might be to run a 5k, get fitter, or run a specific time for a specific event. This drive however might lead you to a path where you win multiple Grand Slams with your national rugby team, get selected for three British and Irish Lions tours, win the European Cup and be a runner up to Andy Murray in the BBC Sports Personality of the Year awards.
For those to have shared even a part of the path to career greatness with Leigh Halfpenny, they would testify to a level of dedication and drive unchanged from the days well before he was seen playing in front of packed stadia. The small community of Gorseinon, on the outskirts of Swansea, were already familiar with the sight, and indeed the devotion to task of a young, slightly wavy-haired teenager that spent hours upon hours with his grandfather practicing his goal-kicking in front of the Gorseinon RFC clubhouse and changing room - which in years to come was to be named the Leigh Halfpenny Pavillion. As a young academy prospect training with his first professional region on the ruthlessly steep hills of Castell Coch near Cardiff, his peers, one by one, either struggled to reach the allocated rep times, fell by the wayside in exhaustion, or retired through nausea. One steely-eyed individual, however was left standing eagerly wiping the sweat from his brow awaiting the next whistle signalling another assault up the mountain. This level of drive and dedication not only in skill, strategic and technical improvement but also in sheer willpower and effort was apparent years prior to him becoming one of Wales Rugby's most celebrated and successful players ever. The link between the two, of course, being self-evident.
One factor that might resonate with endurance sports people is the ability to cope with performance and manage thought processes when the heart is racing or when fatigued. There is a factor in Leigh Halfpenny's arsenal however from a physiological point of view which has been surprisingly overlooked by commentators and would be a mouth-watering research project for sport scientists. Let us elaborate. Leigh is a physical specimen that is exceptionally strong, searing quick, and has phenomenal lower body explosive abilities. He has scored tries against the best in the world using sprinter speed and kicked goals from inside his own team's half. Great. The problem is, with the rules of the game of rugby as they currently are favouring territory as a prime tactical advantage for teams, in his chosen position of full back he spends almost 70% of the game chasing balls from side to side (not unlike Andy Murray) except Leigh's court is 60 metres wide and 100 metres long. Players in his position – including Leigh – have been known to run between 8 and 9 kilometres in a game. A game, we hasten to add, that despite being 80 minutes long, only has the ball in play for only about 42 of those minutes. His speed, strength and power are therefore exposed to much higher level of fatigue than many of his fellow players. The kind of fatigue that makes a person want to hide, and re-gather when fresh. Except this is impossible.
Having placed huge stresses on the physiological system, here comes the psychological part. Leigh is arguably the best goal kicker the game of rugby has ever seen. Goal kicking is a closed skill – like throwing darts, or playing a golf stroke. It demands clarity of thought, concentration, and focus. He is given a task to manage a heart rate that copes with 9km of running/jumping/tackling/sprinting and within a minute or so is required to compose his physiological and psychological state to focus on a pinpoint accuracy closed skill. This would be like asking a golfer to find the green immediately after finishing a maximal endurance test. Up to ten times per game. The likes of Halfpenny, Dan Carter, Elliot Daly etc have to have the ability to compose and perform with accuracy. When we watch them line up goal kicks with our hearts in our mouths at home, spare a thought for these who quite literally, would seconds earlier have had their racing hearts in their mouths from sheer effort.
World stars in all sports might seem 'untouchable' in their abilities and their talents to those of us watching them on television. Eliud Kipchoge's ability to run his times is indeed beyond the norm, as are Dina Asher-Smith's. Halfpenny's abilities to kick a ball with laser accuracy immense distances, as well as cover eight kilometres or so in games indeed is remarkable, but let us rewind a little. Where does this ability come from? It is certainly talent, and a sporting gift bestowed upon him.
But do you also remember the story about that young boy from Gorseinon that spent hours goal kicking with his grandfather and running up hills as if there was no end to the session? Whatever happened to him?