Home Workouts: A Word of Caution
What are the things to be aware of when choosing a home workout?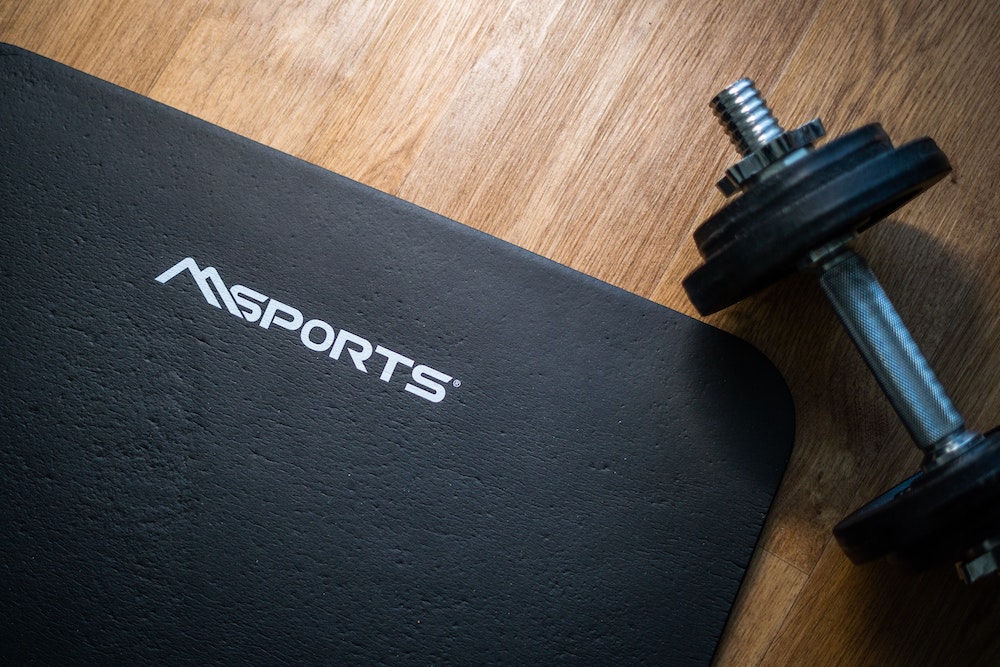 by My Finish Line
Sadly, as we write this in April 2020, we have finally come to realise the true meaning of the phrase "Going Viral", and it has nothing to do with the worldwide web. One of the by-products of this terrible, heart-breaking scenario that is sweeping the entire world with the onset of Covid19, is the adaption strategies that have appeared in its wake on social media. From business responses LinkedIn to Instagram home workouts, the online digital world has shapeshifted over the last three or four weeks.
One of which, the aforementioned home / indoor / garden workouts craze that has appeared, has resulted in some fantastic initiatives, ranging from Joe Wicks' 9am slot for kids to hundreds of thousands of things you can do in your own home. It has been a revelation in ingenuity, with infinite bodyweight exercises and ways to elevate your heart rate appearing with every swipe.
Yet, even to the most ardent fitness fanatic, there needs to be caution exercised here. Most of these phenomenal new (and, let's be honest, very recently devised) sessions include huge amount of reps on exercises that you wouldn't normally do, in a setting that you wouldn't normally train, with the presumption of hitting huge numbers in order to justify and celebrate training at a level that you normally would operate at. For example, doing 400 push ups and squats to a marathon runner is, fitness wise, relatively moderate as far as effort wise in a session – yet when was the last time did that same marathon runner do even 200 of those exercises at the same time? Remember – movements are both transferable and specific, but overload is still overload. Your mind knows that you are on lockdown and need an expression of fitness one way or another, but your body wouldn't in any normal setting expect to go from its usual training routine to doing literally hundreds of brand new exercises in the gym or at home having not done them for months or years previously. Progressive overload leads to training gains. Excessive overload causes injury.
The common sense thing to do is not to multiply the amount of reps that you do on any given exercise within a session, but simply maybe add a few extra sessions in during the week. Instead of doing 4 sessions of 80% intensity, change (during this period of lockdown) to performing maybe 6 or 7 sessions at 60%. By all means break things up a bit by doing a lot of body weight exercises, banded work etc in order to maintain fitness and muscle mass, but don't suddenly spike the volume that you do from zero to 100% especially within movement patters that you don't usually do.
Our workout Wednesdays are geared as support mechanisms for competitive, social and event athletes to help achieve their goals, but we are also mindful of acting responsibly in our guidance in doing so; therefore you will see hopefully challenging sessions that you can integrate with others that you might come across, but there won't be 600 kettlebell swings and 400 squats like in a session I saw earlier. Those are numbers thrown together with little appreciation of what overload can cause.