How to adjust your training when your event is postponed by Corona Virus.
With London Marathon and hundreds of other big events around the UK being postponed, how do we adapt our training?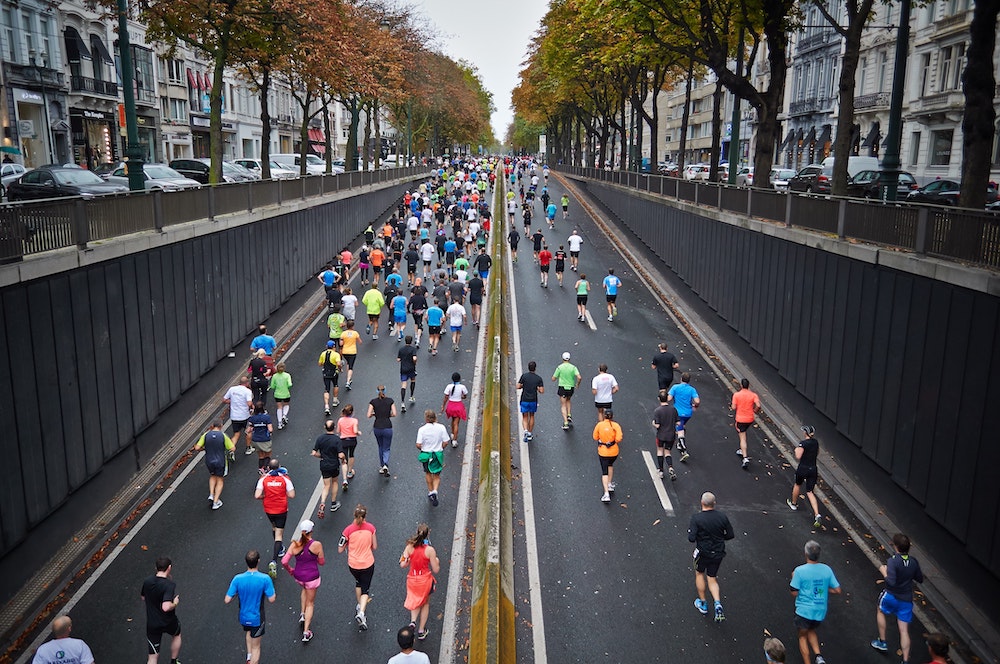 by Sahar Khan
If you have recently had an event postponed or cancelled (very likely) due to the COVID-19 outbreak. You might be left feeling a little... well lets be honest: depressed / unmotivated / deflated.
If this was your first event you are probably feeling even worse for it. You're thinking about how much progress you made getting your butt off the couch and whipping yourself into the best shape you've ever been in!
This is TOTALLY NORMAL and completely fine. I have been doing endurance sports (running and triathlon) for just over 5 years now and I share your dissapointment.
First things first. Make sure you take a couple of days to do a bit of self-care. If you were training for a spring marathon such as London or Manchester, chances are you probably covered quite a lot of miles over the last few weeks. So give yourself a couple of days either recovery or lower milage and make sure you get some chill time. AND be damn proud of what you acheived in your training so far.
After that, it's time to start thinking about how you are going to adjust your training to account for the new date. London and Manchester Marathons, for example, have both been postponed until October which gives you the whole summer to train. I, personally was signed up for Manchester this year. I am going to spend my new found time to work speed and shorter runs before building my milage again.
If you're on Strava, you can go "KOM/QOM chasing" or just try to beat your personal best on various segments to keep it fun.
Keep challenging yourself. That doesn't mean you have to try and keep running a 15 miler every weekend. Maybe your goal this week is just to make it up that big hill without walking. Whatever it is, recognise your acheivement and be proud. In these weird and uncertain times, it can be easy to lose motivation so don't let it happen to you. It's in your control.
The current situation in the UK is escelating, so the chances of this going on for weeks or perhaps months seems likely at the moment. Therefore staying active has never been more important. Like I say, it doesn't have to be a huge amount, just do what you can.
My Finish Line is also here if you need us. So feel free to reach out if you want any advice around training during this crazy time.
You've got this 🔥🏃🏽‍♀️💪