My Finish Line Heroes - Eddie Izzard
The jaw dropping endurance feats of Eddie Izzard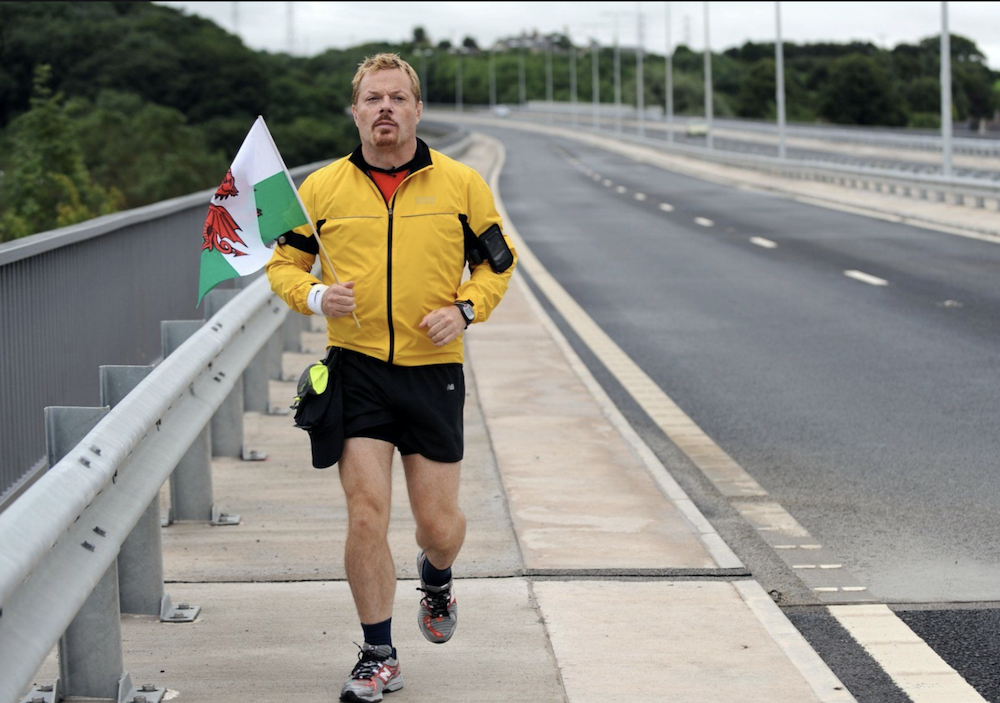 by My Finish Line
The famous jazz musician Louis Armstrong once said "If you need to ask, you will never know", and this is true about those that would question the induction of the comedian and actor (and political activist) Eddie Izzard to a heroes segment on endurance athletes. To those that know, their jaws drop in awe when it comes to the endurance feats of Izzard. He may have acted alongside Cruise, Clooney, Pitt (and also Homer Simpson), but to discover the most impressive visual feat of Izzard on the silver screen or television screen, you need to watch Marathon Man. Having come out as transgender over 30 years ago way before such a move registered anywhere near being socially tolerated, Izzard was therefore no stranger to being a trailblazer and going places before others, but completing a herculean endurance running task (while not being a trained endurance athlete in the slightest) drew huge respect from the running community.
In 2009, Izzard ran a mind-bending 43 marathons in 51 days all around the United Kingdom. He also did this while carrying a flag in one hand the entire time. Oh, and if that wasn't hard enough, in 2016 for Sport Relief he ran the 'Mandela Marathons'; namely 27 marathons in 27 days to signify each year Nelson Mandela spent in prison. Some of these marathons were in extreme South African heat.
He raised hundreds of thousands of pounds for charities with his pavement-pounding, but what made the original Marathon Man around Britain such a phenomenal feat was that he only trained minimally for around five weeks prior to the event, with physiologists and doctors severely questioning the appropriateness of this huge undertaking. Most of us would tip our hats to his accomplishment were he a fully-fledged member of an elite running crew, but the strength of mind and will to break through barriers both physically and mentally that he would have been experiencing for the first time beggars belief.
The whole point of training is due prepare and condition for an event so that we are relatively confident of a successful outcome, so to embark on a thousand-mile ultra marathon in just over a month from the starting point of being an untrained comedian/actor; deserves significant respect.
And for that we include Eddie Izzard in our list of My Finish Line heroes.