My Finish Line Heroes - The Brownlees
The infamous Brownlee Brothers and what makes them awesome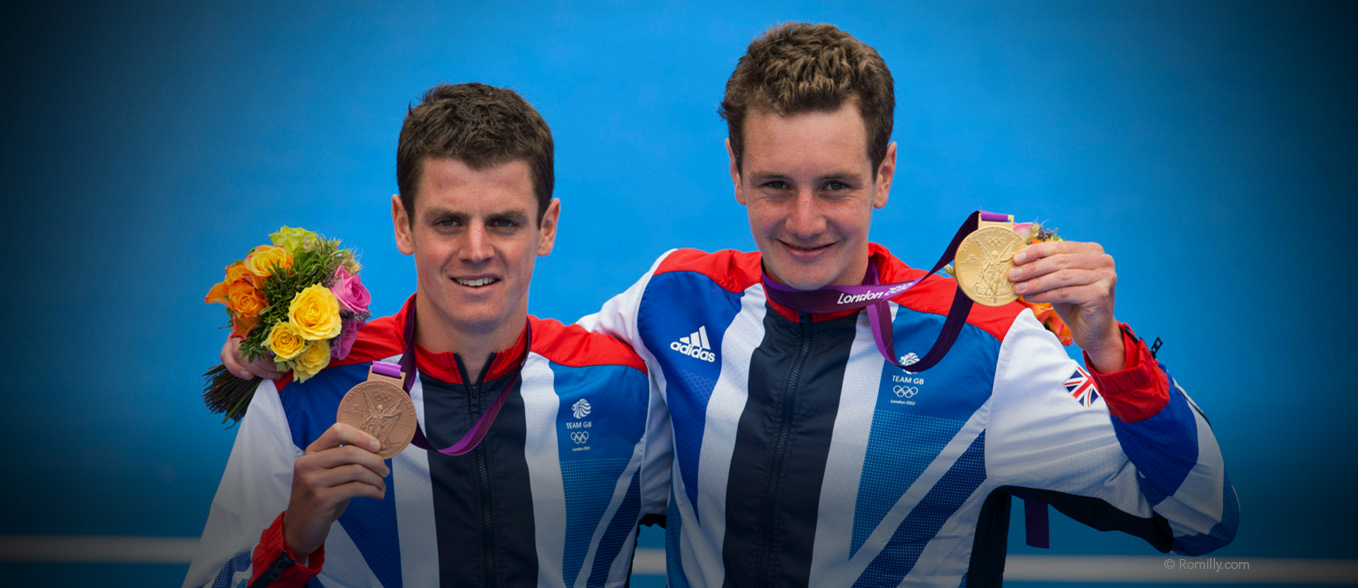 by My Finish Line
Keith Brownlee was a competitive runner. Cathy Brownlee was a swimmer of note. It would be no surprise therefore that Alistair and Jonny, their sons, would excel at triathlon. The levels to which they have excelled however have been staggering. 25 gold medals at World, European and Commonwealth level consisting of – at the time of writing – 4 Olympic medals (two gold, a silver and a bronze). Alistair won the Olympic title at the Rio De Janeiro Olympics with Jonny taking the silver. They have also both been the World Triathlon Champion.
Apart from the vast numerical achievements of their medal haul, these Yorkshire brothers have graced the sport of triathlon with a strong blend of integrity, ferocious competitive spirit, and sporting class for the last decade. Take, for example the incident at an ITU event in Mexico in 2016 where Johnny suffered the effects of exhaustion and heat and started swerving uncontrollably, close to collapsing, when he was holding a significant lead and only a kilometre from the finish. Alistair unselfishly chose to help his brother over the line to a second-place finish, taking the bronze himself. Henri Shoeman from South Africa was the eventual winner. These moments are the kind that elevate sport above the concepts of merely winning and losing.
Alistair showed great promise as a runner, coming second in the English Cross Country Championship in his younger days, whereas Jonny excelled at swimming, breaking club records as a junior. The grounding to become triathletes was therefore not only in the family genes, but in their accomplishments as juniors. Alistair Brownlee only decided to take up triathlon seriously when he became World Junior Champion in 2006, a scarcely believable anecdote. Becoming world champion would be the pinnacle of most people's sporting career whereas for this Brownlee brother it was seemingly the final push to take the sport seriously.
Which leads us to the present day. Word is rife that Alistair, the most successful triathlete in the history of the sport, is trying his hand at the Iron Man event at the same time as preparing for the Olympic Games in Tokyo later this summer. Winning three consecutive Olympic Triathlon titles would cement his place as the greatest triathlete (ever) as well as elevating him above his sport to be mentioned alongside the ranks of Chris Hoy, Alyson Felix and Steve Redgrave as sporting legends transcending their own events; yet the IronMan itch is one he is yet to fully scratch. IronMan competitors the world over have been silently hoping for this to happen, apart from the competitors, of course.
Jonny is the younger brother of one of the world's best athletes, and yet were it not for Alistair as a competitive sibling he himself would have gained at least one (maybe two) of his brother's Olympic gold medals. It is difficult enough to have a career chronologically aligned with a dominant world great (see also: Merlene Ottey, Tony Jarrett), but for this to be a brother would either compound the frustration or maybe alleviate the pain; however the fact remains that Jonny Brownlee in any other period of time would be a world great in his own right, and might in future still be.
Which is why we name Alistair and Jonny Brownlee as My Finish Line heroes.