Oh Run All Ye Faithful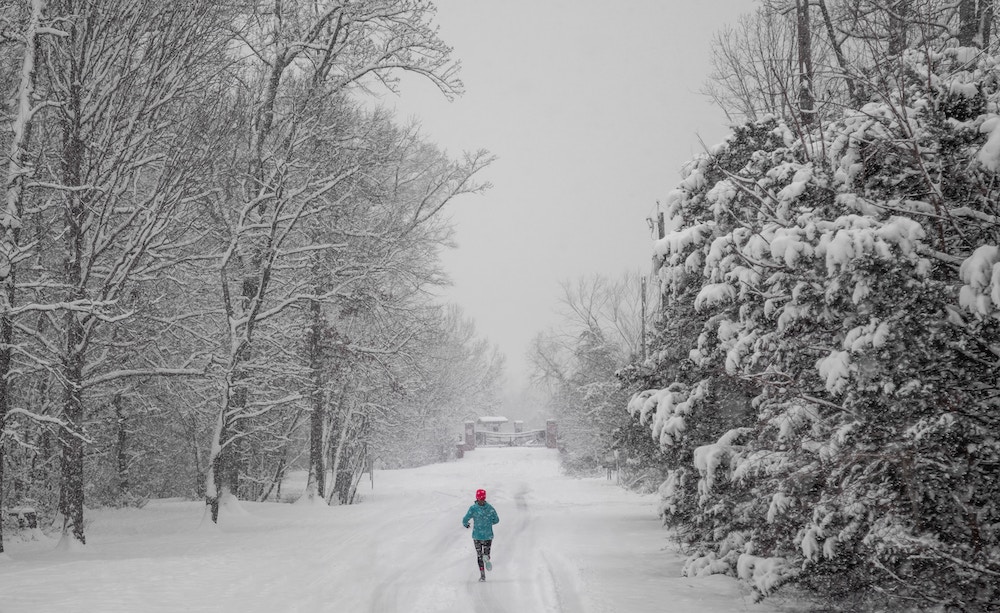 by My Finish Line
We are so sorry. Our running is better than our punning.
As the season of eating too much fast approaches, is this a time to forget about counting calories and writing the whole thing off as "I'll review the situation when I step on the scales in January?" The temptation of course is to say yes, but the reality is that one of the primary threats to any distance or endurance athlete is power to weight ratio / subcutaneous mass / extra drag affecting our performances. Or in plain English, having a few suitcases extra in the boot makes the car use a lot more petrol.
There are many secondary benefits to training hard – and you can decide yourself what are the primary ones – but everything from increased cardiovascular fitness to being able to fit in those jeans lie somewhere on that sliding scale. The way the body works, it wants to hold on to fat in order to keep us warm (it still thinks we live in caves and chase wooly mammoths) so "storage" becomes an issue if we don't do anything about it. This is why following a training plan is such an aspirational goal; it makes us more energised, it plays a part in ridding the body of unneccesary weight, and generally improves our overall health.
But we already know all of this. We have already factored this in to our training. Along with everyone else, we will run harder when we return in order to supercompensate and we can enjoy that entire box of Roses while watching some 1980s James Bond film full in the knowledge that we will work harder at a later date.
Yet years of scientific research tells us what happens when we stop training for a few weeks and then attempt to restart in fourth gear in order to make up for a lack of previous training efforts. Cars don't start in fourth gear without stalling.
Anecdotal evidence from elite-level coaches suggests that it is an accepted truth that January is the worst month of the year for soft tissue injuries - especially in athletes that train hard and consistently. The reason for this, evidently, is simple. The post-Christmas period combines four or five red flags. Athletes take a non-sanctioned break from training (no.1) while also during this period have a tendency of gaining weight (no.2); the overcompensation thereafter results in increased training intensity (i.e. they try and run harder/faster to make up) (no.3) and in cold weather (no.4). On top of this, the rest period of Christmas is not a pre-planned performance-based tapering strategy either because many competitions ranging from 5k to Marathons and Cross Country races occur in Feb-Apr so the Christmas period is tragically in that sweet spot where training should be maximised and not tapered. (no.5). One coach even suggested that the entire rhythm of training groups are disrupted during this period also with the usual status quo of predictability of effort, pace, and training frequency that is the charaterisation of many a training group turned on its head.
The message therefore is, have a wide-lensed view on how this period affects your training. We all laugh and joke about letting our hair down over Christmas and we are all for that (truly!) however we would prefer this to be the time of sore heads for you all and not sore hamstrings.